We help plan, design, and develop Agrivillages as Conservation Communities for master planned communities, conservation oriented developers, heritage and foundation lands, and intentional communities.
Planning and Design
Village Habitat Design offers a variety of planning and design services for AgriVillages and Conservation Communities ranging from land planning and site planning to village, hamlet and farm design.
Site Planning and Educational Workshops
Village Habitat Design offers a
variety of workshops including vision workshops to develop a program and
planning for specific projects as well as general education workshops to
familiarize persons with AgriVillage and Conservation Planning.
Development Consultation Services
Village Habitat Design offers development consultation to assist clients. These services are customized to the clients needs and include general budget review and assistance in evaluating the development process for clients with limited development experience.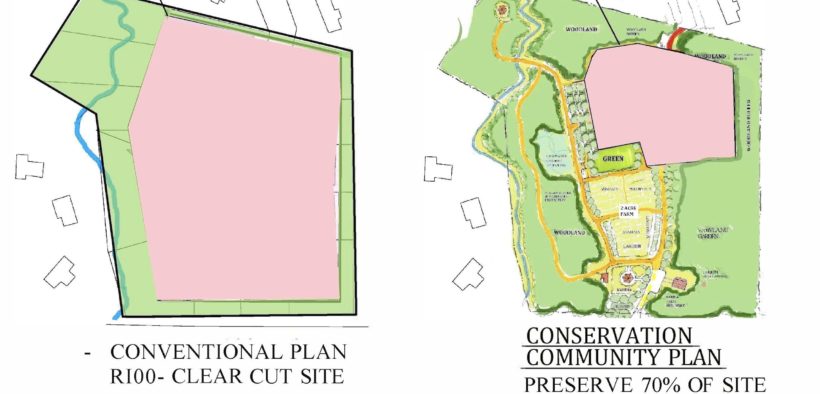 Protecting trees: Replace cut/scrape housing with village conservation communities
Our last forests in and around Atlanta (The City of Trees) are under assault. Sites are needlessly being cut and scraped to further a suburban, conventional style development pattern that has consumed most of the woodlands and farms in and around Atlanta. We are left with a limited number of "forest enclaves" on the remaining private tracts of land, and they are awaiting a similar fate.
Making a sustainable community work in the market place.
-Sustainable Lifestyle Markets
-Increased Pre-Sales and Expanded Investor Financing Opportunities
No Project Too Big Or Too Small
Village Habitat Design (VHD) is a 2nd generation Agrivillage Conservation Community (Agrivillage CC) planning firm inspired  by George Ramsey in the 1970's, initiated by Greg Ramsey and Diane Burgoon and developed with Clayton Preston and Robert Reed.  
Village Habitat Design has created conservation communities from  the 1990's to present.  Its planning roots blend the best of  traditional agrarian villages and contemporary sustainable farming practices and technologies within a  community building framework.
CONSERVATION COMMUNITIES
Conservation Communities that use village and hamlet densities to optimize the preservation of natural habitats and farmland.
INTENTIONAL COMMUNITIES
These projects place emphasis on bringing a portion of future residents together before any buildings are constructed so that they can form a social community and influence the planning and design of their future community.
COMMUNITY AGRICULTURE
Community agriculture is agriculture that is directed by and for a local community such as a town, a village, a neighborhood or a hamlet/extended family.  Its main objective is to return control of food systems to these local entities as well as connect them directly to the full cycle of food to table.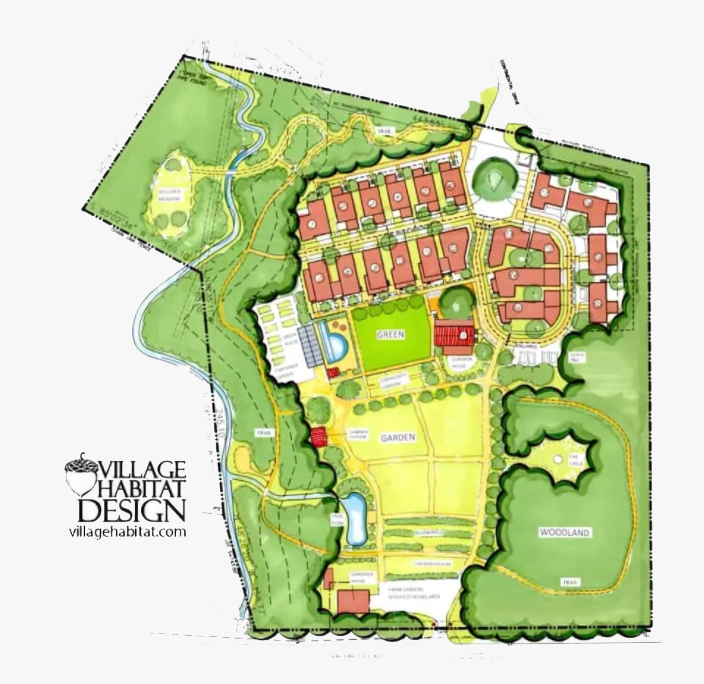 Pendergrast Farm Conservation Community
We're excited to announce Pendergrast Farm Conservation Community. Nestled steps away from Decatur and downtown, Atlanta, this new project includes twenty homes and an organic farm on five woodland acres.
Greg is co-founder, principal, and director of  Village Habitat Design as well as Co-author of  Conservation Communities, an agrarian and community design primer.
Greg Co-founded Village Habitat Design in order to promote conservation communities – integrating  farms and natural habitats into the development of  hamlets and villages and intentional/supportive communities..  
Greg brings a unique perspective to these types of projects from a long immersion in traditional agrarian village planning, synthesizing community and sustainability. As a second generation conservation community planner and designer (Greg's father George Ramsey introduced ecological villages to the US in the 1970's), and after 10 years residency in France and extensive study of traditional communities and agricultural villages, Greg has pioneered conservation communities for over 20 years.
Greg with Village Habitat has planned a variety of conservation community projects including the Dominican Republic El Valle Ecotourism Region Plan, Turks and Caicos Islands Sustainable Design Initiative in the British West Indies, the Chattahoochee Hill Country in Georgia (the first use of regional transfer of development rights in Georgia to protect farmland) , East Lake Commons in Atlanta (the first community supported  farm village in Georgia), Choice (urban agricultural overlay in west Atlanta to incubate urban farms) and Lake Claire Conservation Community (urban block plan/land trust plan and affordable cohousing project) .  Additionally Greg  has planned many farm communities across the US. Greg works nationally and internationally as speaker, workshop and charette leader, conservation community planner, designer, and consultant.
The Agrivillage CC is built around three primary building blocks: the conservation of land, the building cluster (farmsteads hamlets and villages) and walkability.
Conservation
The extent of land conservation is based on the character of the area the conservation community is located within and does not include flood plain and stream buffers – Intown areas: 50-60% of the land, suburban areas: 60-80% of the land and rural areas: 80-90% of the land. This is accomplished by clustering  homes and workplaces into a farmstead, hamlet or village cluster and protecting the remainder of the green space in perpetuity.
Building Cluster: Villages, Hamlets, Farmsteads,
Three basic development models are used to cluster homes and workplaces and preserve the majority of the land for farming and woodlands – the conservation farmstead (several homes and farm structures adjacent to a farm), the conservation hamlet (20 or fewer homes that include a mix of farmstead and other residents) and the conservation village (20 to a 1000 homes or more). The building cluster tool is a very effective tool for the conservation of land and these three development applications can be used in a variety of ways. The farmstead or hamlet can be used to preserve estate lands, the small or medium size village can be used by conservation oriented developers to preserve infill and multi-parcel sites and the large villages can be used by municipalities and conservation entities to offset and preserve large and regional areas of land.
Walkability
Walkability and pedestrian interaction is incorporated into the planning to encourage people to walk to daily village, farm and nature based destinations and increase local exchanges. The idea of walkability includes sustainable transportation (means of transporation that pedestrians can easily access such as shuttles, buses and lease on demand vehicles). A mix of compatible uses including workplaces at the center of the village integrated with homes insure increased close proximity for walkability.  These buildingss often front pedestrian spaces to further encourage community interaction.
Village Habitat has several partner organizations: